Mixed media installation (4.50 x 2.50 m) & performance (4:00 h)
Exhibited at RAAMH. Leeuwarden, Netherlands
November - January 2022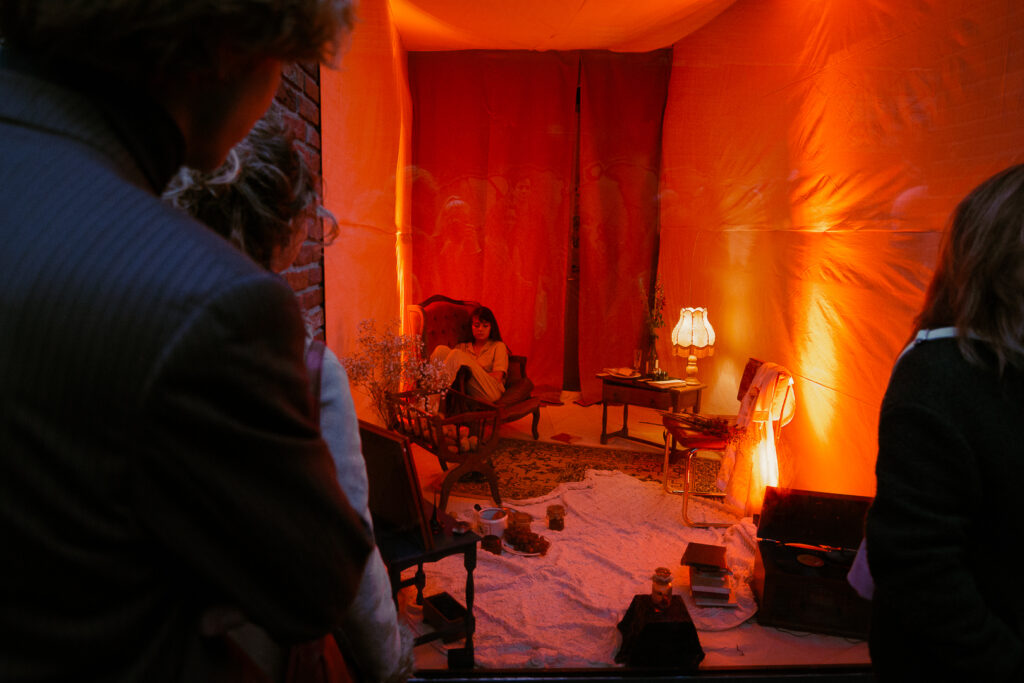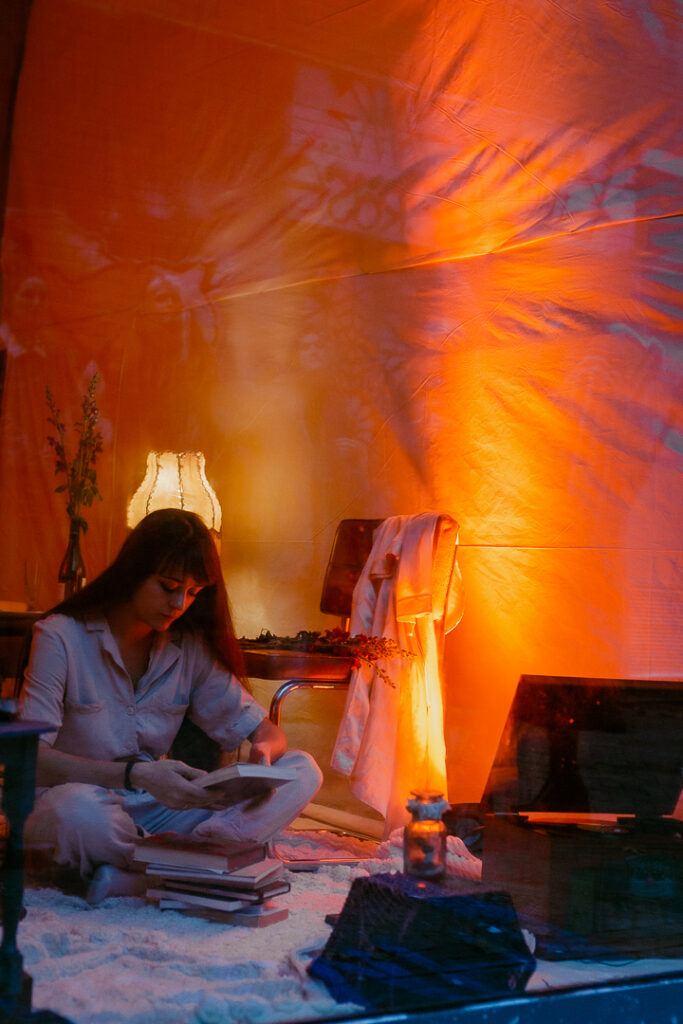 This project came to life after being confined to "the house" as the center of all things. In my previous home, my neighbours where only separated by a narrow a street, both of our apartments had huge windows and we let the curtains open. I could look directly into a couple's kitchen; a girl playing video games and a guy playing guitar. It felt as if I knew them, after months of observing, I wondered if they were happy together, wondered if they asked about me in return.The performers will play me (girls with long brown hair), while I look. Who is who? We are playing inside this house.