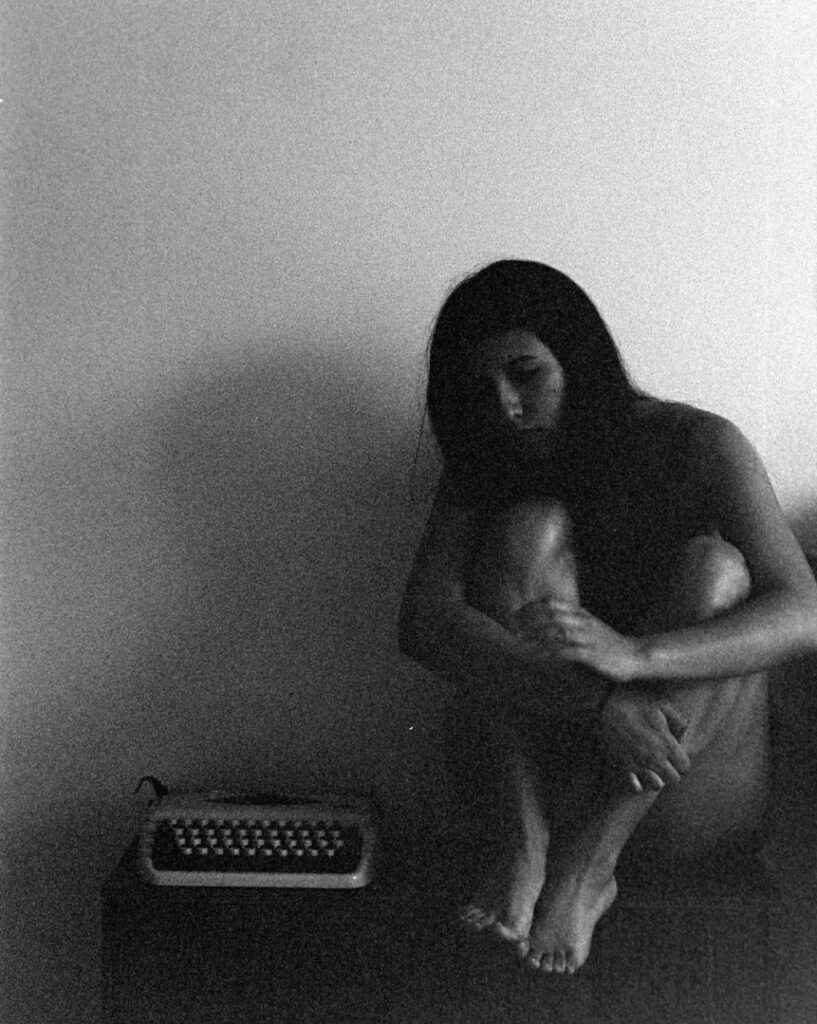 I want to be honest. Deceive, spy, question the audience in complete honesty. It is true that I am fascinated by the transfiguration of my identity. My body and mind are the closest I can be to the paradoxes of being. Perhaps this shows a display of narcissism, but I can't deny wanting to see and be seen. For our visibility and awareness of it, guards an intimacy of terrifying fragility. We find ourselves desirous and yet paralyzed for being known.
In my art, I want to create the paradox between the object and the viewer. The maker, the object and the viewer. Carrying, without escape, the responsibility of the gaze in the narrative. Through the gaze of the other and reflecting on our own visibility, we shape our self. When understanding the self, we can construct and deconstruct our identity as we please.
In my preoccupations with the transmutation of the mind, I wish to be honest and value the process. But being honest does not keep me from moulding the narrative to my liking, questioning, what and how much to disclose. I admit, that even though the innumerable fluctuations of the being entail a certain degree of mundane spontaneity; at times, I strive for rules and characters to help delimit the discomfort of my own visibility. Finding myself prey of such intimacy, I return to the concept of home. Creating and questioning its substance, allows for a direct way into being examined at the light of my own gaze. Therefore, deconstructing the meaning of home through the different interpretations of myself. In the process of making, the form aids the idea, displaying elements of domestic association. Spaces where I cement and tear my home. And meanwhile the extension of this construction stands, of metaphoric or physical state, I believe we have all been seen. The viewer has a chance to escape, or perhaps, turn inwards unable to forgo its own intimacy.